WHAT WE DO
Thank you for reading this post, don't forget to subscribe!
We Build Food and Beverage Software.
By leveraging and deploying software systems wrapped inside custom design and built software, VISIBLY ONE is a preferred software development company in the food and beverage industry. With vast experience in several business models, including restaurants, meal prep services, meal planning services, food delivery, etc. VISIBLY ONE
are experienced and equipped with the necessary skillset to build your food and beverage product.
VISIBLY ONE is a leading food and beverage software development company providing all the must-have features and other custom features for our clients.
User registration, select restaurant, menu scan, order tracking, multiple payment options, takeaway option, discounts & offers, reviews & rating, schedule delivery, inventory control, promotional offers notification, loyalty cards, detailed reports, dashboard and well-devised search engine.
https://trykitchenhub.com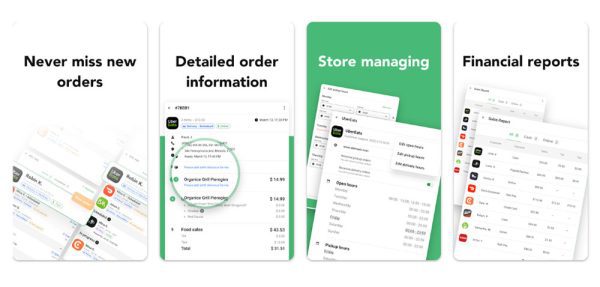 Kitchen Hub is a platform that consolidates orders and menus from multiple deliveries and websites to a single app.
It is a comprehensive solution for managing orders from all possible online 3rd parties' deliveries. By designing an end-to-end solution that includes a free rental tablet, kitchen printer, and universal management dashboards to control the entire process, VISIBLY ONE has the experience of building a secure and scalable software application for your food
and beverage business.
FoodNiche is a startup company which is changing the way people deal with food. Armed only with a business plan, VISIBLY ONE signed on as their technology partner to make their idea of creating a web and mobile application real.
As a customized app, FoodNiche is focused on customer engagement and satisfaction. VISIBLY ONE was given the task of designing and building a restaurant friendly mobile app. With customer adoption high, VISIBLY ONE are credited with delivering an exceptional software solution.
Need help with your lifestyle project? Give us a shout.
I agree, visiblyone.com collects my personal data by means of communication by the email address provided by me, in-accordance to International regulations. For further details see our
Privacy Policy

.